Ben Stillwell is a American actor. He appeared in the episodes Quarantined, Spike's Got Talent and The Haunting of Mission Creek High as Owen. Stillwell is known for "Zach" on Teen Wolf, recurring as "Michael Siletti" on TNT's Murder In the First, "James" on Grey's Anatomy, "Nathan" on Sullivan & Son, "Evan Braun" on Criminal Minds, "James (recurring)" on Shake It Up, "Owen (recurring)" on Lab Rats, "Camden" on Richie Rich, "Todd" in Tales of Halloween Feature Film, "Nicholas" (series regular) on Bad Family/Fox Pilot, "Zuke (lead")" on There Goes the Planet Pilot, Johnny on "Cozmos", and "Adam (lead)" on Cartoon Networks Live Action Pilot Attention Students.
Ben is also a writer, finishing his first pilot script when he was just 16, and completing a full table read of his script at Second City. He also writes sketch comedy, sitcom spec, and is working on another pilot.
Ben is part of the Improv Conservatory Program at Second City. He has been honing his Improv skills skills since the age of 13. He's trained at Second City, The Groundlings, and LA Connection.
Ben enjoys Parkour/Free Running, and trains at various gyms in Los Angeles during his free time.
Gallery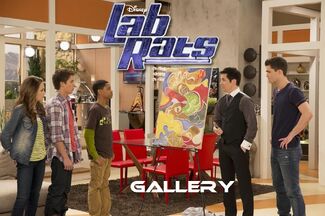 The image gallery for Ben Stillwell may be viewed here.
Ad blocker interference detected!
Wikia is a free-to-use site that makes money from advertising. We have a modified experience for viewers using ad blockers

Wikia is not accessible if you've made further modifications. Remove the custom ad blocker rule(s) and the page will load as expected.