"
You invited thirty bionic soldiers into our home?!
"

"Bionic Houseparty" is the 23rd episode in Season 3 of Lab Rats. It first aired on February 2, 2015. This is the 69th episode overall.
Plot
Davenport lays in critical condition after the battle between the Lab Rats and Victor Krane's bionic soldiers. In an attempt to save him, Leo risks his life, to perform a dangerous bionic process. Meanwhile, after being deactivated from the Triton App, Krane's former bionic soldiers have nowhere to go, and follow Adam home.
Story
The bionic soldiers have nowhere to go so they follow Adam home. Leo visits Davenport in the hospital to find out he wasn't doing as well as Tasha said. Mr. President tells Chase and Bree that he is looking for the soldiers and Chase and Bree decide whether or not to tell him they have the soldiers. Leo uses his energy tranference ability to save Davenport but that causes him to age faster. The President sends Agent Reed to pick up the soldiers but the first time she comes they Geo-leap away. In the end Davenport makes The Davenport Bionic Academy to send the bionic soldiers their so they can train and go on missions like Adam, Bree, Chase, and Leo.
Cast
Main Cast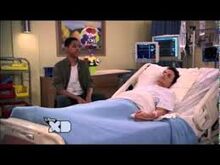 Recurring Cast
Guest Cast
Mentioned Cast
Trivia
Goofs
Gallery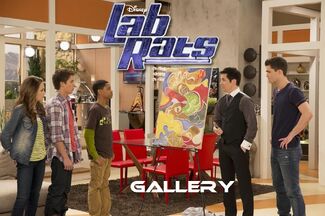 The image gallery for Bionic Houseparty may be viewed here.
Transcript
| | |
| --- | --- |
| | For a full transcript of Bionic Houseparty, click here. |
Userbox
Code:Houseparty
My favorite episode is
Bionic Houseparty!
Ad blocker interference detected!
Wikia is a free-to-use site that makes money from advertising. We have a modified experience for viewers using ad blockers

Wikia is not accessible if you've made further modifications. Remove the custom ad blocker rule(s) and the page will load as expected.