Bionic Showdown/Remix is a 3 1/2 minute long remix put together by the cast based on what people voted on. This was done without any scripts or rehearsals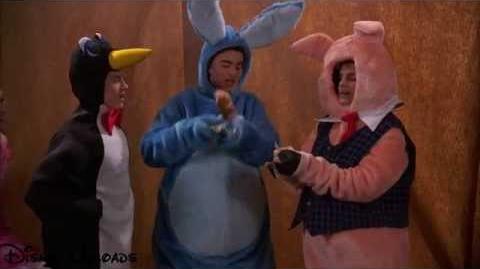 Transcript
Billy Unger:  We asked you to help them re-mix this "Lab Rats" scene by voting on the crazy new props, costumes, and locations that you wanted to see! Well we did what you asked, and we did it with no script and no rehearsal! We jumped in and taped this new scene on the spot, so take a look and see what you got! 
(scene with large paper bag in the alps. Adam is a Bunny, Bree is a Flamingo, Chase is a Penguin and Donald is a Pig.)
Bree:
Ad blocker interference detected!
Wikia is a free-to-use site that makes money from advertising. We have a modified experience for viewers using ad blockers

Wikia is not accessible if you've made further modifications. Remove the custom ad blocker rule(s) and the page will load as expected.