Other Names
Baitlin (B/ree + C/aitlin)
Cree (C/aitlin + B/ree)
Moments
Caitlin told Bree they all had their moments.
Caitlin said Bree wasn't this weird last week.
Caitlin told Bree her slumber party was fun.
Bree and Caitlin went out to do loogies on Stephanie's car.
Bree was bored, and told Caitlin a couple places they could go/do, which Caitlin replied no.
Caitlin told Bree she had a crush on Adam, and Bree was disgusted.
Bree used her super speed in front of Caitlin.
Caitlin told Bree to leave because Caitlin wanted to hang with Adam.
Bree stepped on Caitlin's glasses and told her to get new ones as an excuse for her to leave.
They competed in a domino competition.
Caitlin got Bree a job at Tech Town.
Bree and Caitlin dressed the same at the Alien Gladiators convention.
Bree and Caitlin fought over Bob.
Gallery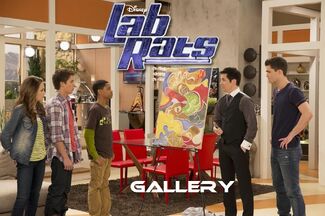 The image gallery for Braitlin may be viewed here.
Ad blocker interference detected!
Wikia is a free-to-use site that makes money from advertising. We have a modified experience for viewers using ad blockers

Wikia is not accessible if you've made further modifications. Remove the custom ad blocker rule(s) and the page will load as expected.