Broy (Br/ee and Tr/oy) is the former romantic (currently enemy) pairing between Bree Davenport and Troy West. Bree had a crush on him until it was revealed that Troy was a killer android. Troy is Bree's ninth love interest.
Other Names
Troe (Tro/y and Bre/e)
Brey (Bre/e and Tro/y)
Tree (Tr/oy and Br/ee)
Moments
Troy asked Bree for her help.
Bree called Troy pretty.
Bree gave Troy Chase's chip information.
Bree asked Troy if he wanted to go to the pool with her.

He agreed, but then left the island without going to the pool.

Bree said Troy was self-absorbed after looking at pictures of him in his room.
Troy held a gun to Bree's head and threatened to kill her.
Bree dunked his head into a sink of water and deactivated him.
Adam said "I should give you two some alone time".
Gallery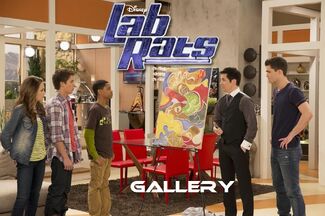 The image gallery for Broy may be viewed here.
Ad blocker interference detected!
Wikia is a free-to-use site that makes money from advertising. We have a modified experience for viewers using ad blockers

Wikia is not accessible if you've made further modifications. Remove the custom ad blocker rule(s) and the page will load as expected.