Chabrina (Cha/se and Sa/brina) is the pairing of Chase Davenport and Sabrina.
Relationship
Sabrina first appeared in the episode Spike Fright, where she had a crush on Chase. Sabrina has not come back since.
Other Names
Sabrase (Sabr/ina + Ch/ase)
Sabrinase (Sabrin/a + Ch/ase)
Chasebrina (Chase + Sa/brina)
Chasina (Chas/e + Sabr/ina)
Moments
Sabrina was looking at Chase during lunch.
Sabrina asked Chase to be her partner for a chemistry project.
Sabrina thinks Chase is charming, funny, sweet and sensitive.
Chase seemed very happy when he realized Sabrina wasn't just using him for the project, but actually wanted to hang out with him.
They were sitting close to each other while working on the molecule project.
Sabrina seemed unconvinced when Adam told her that she might be Chase's first kiss, implying that she thinks Chase is too cute to not have had his first kiss yet.
Fanfiction

Gallery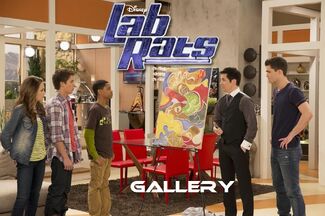 The image gallery for Chabrina may be viewed here.
Ad blocker interference detected!
Wikia is a free-to-use site that makes money from advertising. We have a modified experience for viewers using ad blockers

Wikia is not accessible if you've made further modifications. Remove the custom ad blocker rule(s) and the page will load as expected.