Chaitlin (Cha/se + Ca/itlin) is the pairing between Chase Davenport and Caitlin. They're okay friends. In Robot Fight Club, Caitlin had a crush on Chase, but Chase didn't like it.
Other Names
Caitase (Cait/lin + Ch/ase)
Caise (Cai/tlin + Cha/se)
Moments
Caitlin was following Chase.
Chase told Caitlin to leave him alone.
Caitlin told Chase not to resist her, and she called him 'Bookworm'.
Caitlin wanted to spare Chase from doing the gross jobs.
Chase asked Caitlin if she was okay.
Chase looked worried at Caitlin.
Caitlin told Chase about her experience.
Caitlin crushed Chase's ePhone 7.
Chase let Caitlin go first.
Chase was fighting with Caitlin.
Chase tried to stop Caitlin from fighting with Bree.
Chase was surprised when he saw Caitlin walking out of the hydroloop.
Gallery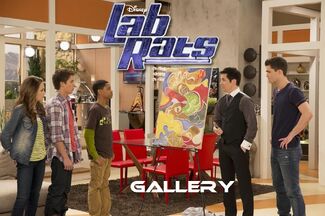 The image gallery for Chaitlin may be viewed here.
Userbox
Code:Chaitlin
| | |
| --- | --- |
| | This user ships Chaitlin! |
Ad blocker interference detected!
Wikia is a free-to-use site that makes money from advertising. We have a modified experience for viewers using ad blockers

Wikia is not accessible if you've made further modifications. Remove the custom ad blocker rule(s) and the page will load as expected.