"
Come on, Chase. I know my brother is in there. Where is he, Chase? Where is my brother?
"
Cheo

Information
Characters Shipped
Status

Step-Siblings/Bionic Brothers/Best Friends/Cousins

Rivals
Portrayed by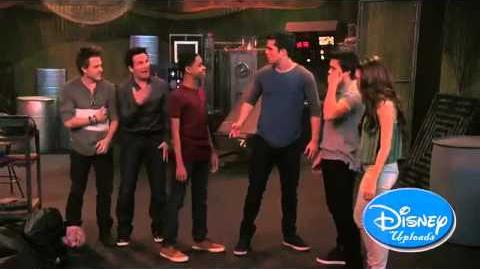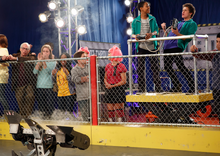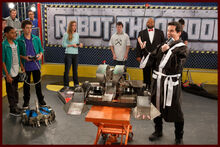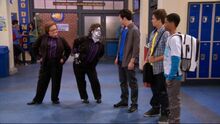 Cheo (Ch/ase and L/eo) is the brotherly pairing of Chase Davenport and Leo Dooley.
Other Names
Top Cheo Episodes
Season 1
Season 2
Season 3
Moments
They went together to the movies
Leo put his arm around Chase
Leo felt like it was his fault for Chase leaving (along with Bree and Adam)
Leo helped Chase get out of his Triton app.
Leo helped search for Chase (along with Adam and Bree)
Leo helped Chase remember all the fun times they had together. When they were in the lab, went to school for the first time and when they won the robot throwdown.
Leo was a commentator along with Chase. 
Leo and Chase almost exposed Chase's bionics.
They both said "Bioni-Hi!"
They both tried to save Donald.
They both had to give up their cell-phones.
Leo showed Chase (along with Adam and Bree) the new lab.
Chase and Leo danced when Donald showed them the new lab
Chase was trying to save Leo by stopping the rocket before it hit Mission Creek High.
Leo filmed Chase doing bionic bowling (with Adam).
Chase is in the movie with Leo.
They both laugh at the movie at the end.
Chase and Leo are mad at Douglas when he showed up in the lab.
Chase described the plot of Alien Gladiators while Leo was motioning it.
Trivia
Chase and Leo are the same age.
Chase and Leo both got bullied by Trent.
Chase is probably older as seen in Bionic Birthday Fail
Userboxes
| | |
| --- | --- |
| | This user ships Cheo! |
Codename:Cheo
Cheo Polls
When did you start shipping Cheo?
Do you think Cheo is one of the best pairings on Disney XD?