Emery Kelly (born December 28, 1997) is the actor that plays Logan in the episode Lab Rats: On The Edge.
Biography
Emery was born in New York, New York and is the son of a firefighter. He introduced his sister Veronica in a Sibling Tag video on YouTube.
He is known for his work on American Music Awards 2014, 2015 Billboard Music Awards and Teen Choice Awards 2015.
Emery Kelly was a contestant on the reality competition series The X Factor as a member of the pop trio "Forever in Your Mind." The group released a single called "She Lights the World" in 2013.
Before being famous, Emery was an accomplished athlete and an avid gamer.
Filmography
| Year | Title | Role | Notes |
| --- | --- | --- | --- |
| 2015 | Dog with a Blog | Dax | Episode "You're Not My Sister Anymore" |
| 2015 | Best Friends Whenever | Cameron | Episode "A Time to Travel" |
| 2015 | Brooke Sorenson: 3 Days | Ex-Boyfriend | Short |
| 2015 | Lab Rats: On the Edge | Logan | Episode "Lab Rats: On the Edge" |
| 2015 | Best Friends Whenever | Performer | 6 Episodes |
| 2015 | Best Friends Whenever | Playback Singer | Episode "Shake Your Booty" |
Trivia
He became bandmates with Ricky Garcia and Liam Attridge in Forever in Your Mind.
Gallery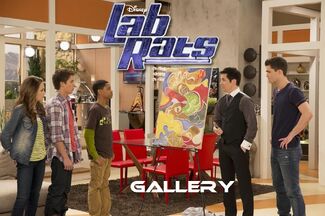 The image gallery for Emery Kelly may be viewed here.
Ad blocker interference detected!
Wikia is a free-to-use site that makes money from advertising. We have a modified experience for viewers using ad blockers

Wikia is not accessible if you've made further modifications. Remove the custom ad blocker rule(s) and the page will load as expected.