Graham Shiels (born December 20, 1970) is a Canadian actor born and lives in Vancouver, British Columbia. He is known for doing his acting in Lab Rats as Victor Krane in the episodes No Going Back, Sink or Swim, Taken, You Posted What?!?, Rise of the Secret Soldiers, and Space Colony
He does little voice acting. He is the first Canadian actor on Lab Rats. He and Douglas are the only characters to make only one appearance that has no speaking lines and whose face is not revealed. He is also known to be in "Guardians of the Galaxy" and "Yes Man". He also portrayed Cyrus Gold on the TV show "ARROW". He directed and wrote a few shorts, such as "Online Dating" and "Late Night Grub". He is a Yale: drama school graduate as of 1999. He was nominated for Best supporting actor (comedy) on "ISA" in 2015.
Gallery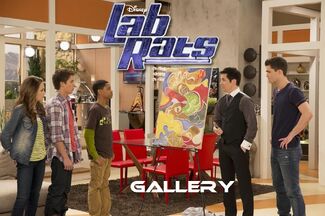 The image gallery for Graham Shiels may be viewed here.
Ad blocker interference detected!
Wikia is a free-to-use site that makes money from advertising. We have a modified experience for viewers using ad blockers

Wikia is not accessible if you've made further modifications. Remove the custom ad blocker rule(s) and the page will load as expected.