Kavan is a boy that goes to Mission Creek High School. His first and last appearance is Crush, Chop and Burn.
He is portrayed by Cody Christian.
Biography
Kavan is the student that got hit in the nose with a basketball, thrown by Bree, during gym class. Because of this, he had a swollen nose in the entire episode. He seems to be very kind and slightly oblivious, shown by the fact that despite receiving a serious injury, he still asked Bree to a party. He is very positive about life and is really happy every time Bree interacts with him.
Romances
Kavan may have romantic feelings for Bree, because he invited her to the party even though she hit him with a basketball. He and Bree never dated, as he never appeared in any other episodes.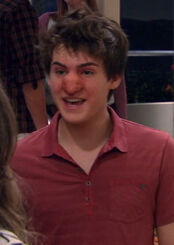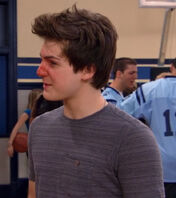 Ad blocker interference detected!
Wikia is a free-to-use site that makes money from advertising. We have a modified experience for viewers using ad blockers

Wikia is not accessible if you've made further modifications. Remove the custom ad blocker rule(s) and the page will load as expected.