"
But you guys aren't my friends. You're my brothers.
"
"Leo's Jam"

Season 1, Episode 4

Information
Air Date

March 12, 2012

Writer(s)

Heather Flanders

Director

Victor Gonzalez

Broadcast number:

3

Production Code:

105

Episode Guide
Previous
Next
"Leo's Jam" is the fourth episode of Lab Rats. It first aired on March 12, 2012.
Plot
When Leo needs help asking Danielle out to the school dance, Adam and Chase step in to help, but the plan backfires when she falls for the wrong brother every time. Meanwhile, Bree is scared to ask out her crush, Ethan, to the school dance. At the school dance, Danielle asks Chase if he wants to go out with her. Chase does the 'Refrigerator Dance' as told by Leo. Danielle gets creeped out and dumps Chase. Then, Adam decides to dance with Danielle and accidentally throws her into the ceiling but then catches her. Once again, Danielle dumps Adam and watches Leo's performance. She was impressed and wanted to dance with him. Meanwhile, Bree finally started to dance with Ethan but spins out of the room from super-speeding while spinning. Leo then apoligizes to Adam and Chase for stealing their girl. They accept the apoligy and they find a girl to chase after. For the final scene, they show Leo and the Lab Rats dancing for the school, starting with Chase, then Adam, then Leo, and lastly Bree.
Cast
Recurring Cast
Guest Cast
Trivia
Gallery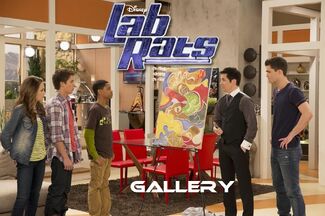 The image gallery for Leo's Jam may be viewed here.
Video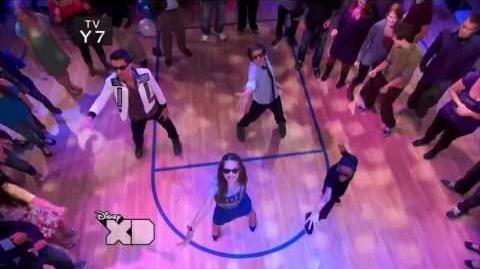 Transcript
For a full transcript of Leo's Jam, click here.
Userbox
My favorite episode is
Leo's Jam!
Codename:Leo'sJam
Memorable Quotes
"
Chase, you say something and do the exact opposite. You are a total hypnotist!
"