Please note this is the not the actual president of the United States.
Mr. President is the fictional president of the Lab Rats series. He is very found out Adam, Bree, Chase, Donald, and Leo. In Rise of the Secret Soldiers, he tried helping the team after the world turned against them. His first name, or possibly his last name, is revealed to be Craig.
He is portrayed by John Eric Bentley.
Appearances
Mentions
Trivia
Gallery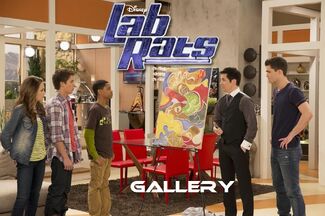 The image gallery for Mr. President may be viewed here.
Ad blocker interference detected!
Wikia is a free-to-use site that makes money from advertising. We have a modified experience for viewers using ad blockers

Wikia is not accessible if you've made further modifications. Remove the custom ad blocker rule(s) and the page will load as expected.