On July 26, 2013, Disney XD announced that they had renewed Lab Rats for a third season. There are 23 episodes in this season. They started filming in September 2013. The first episode was released on February 17th, 2014. The premiere episode of this season was Sink or Swim. The finale episode of this season was Unauthorized Mission.
Episodes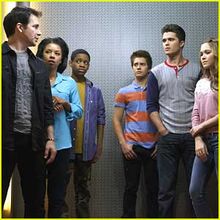 Escape To The Bionic Island is a 4 part story arc which includes the last four episodes of Season 3. This story arc introduced the Davenport Bionic Academy, and deals with the aftermath of Rise of the Secret Soldiers.
Cast
Recurring Cast
Guest Cast
Casey Sanders as Ship Captain
Sandy Martin as Greta
Marnie Crossen as Myrtle
Margaret Easley as Regina
Cameron Britton as Security Guard
Unknown as Flo
Cody Griffin as Jake Chambers
Siobhan Cook as One Of The Protesters
Nicole Pettis as Agent Reed
Paul Black as Bionic Bro
Chris Grabher as Charlie
Special Guest Cast
Trivia
This season had 3 one-hour special episodes.
The Lab Rats bionic secret was revealed in You Posted What?!?. Leo was also given a bionic arm to replace his injured one.
Spike returned in Spike Fright.
Adam, Bree, and Chase got new abilities in Brother Battle.
Hal Sparks directed the episode Brother Battle.
This is the only season where no main cast is absent.
This is the last season to show the new lab and the school.
Theme Song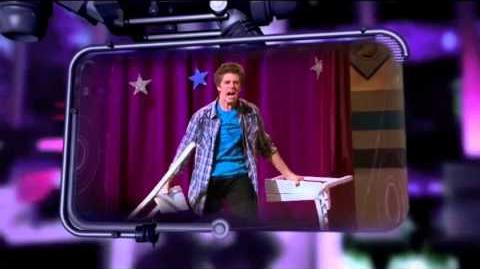 Poll
References
http://www.disneyxdmedianet.com/dnr/2014/Disney_XD_January_2015_Programming_Highlights.pdf