Spenilly (Spen/cer and B/illy) is the friendship pairing of Billy Unger and Spencer Boldman. They are shown to be close friends.
Other Names
Bilcer (Bil/ly and Spen/cer)
Sply (Sp/encer and Bil/ly)
Bicer (Bi/lly and Spen/cer)
Spenly (Spen/cer and Bil/ly)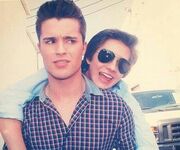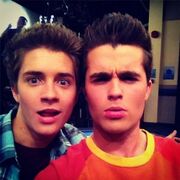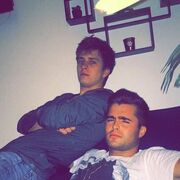 Trivia
They did a TRYit segment with Dwight Howard together.
They took part of Disney XD's TRYathlon together.
They did an interview with Radio Disney's Jake together.
They did an interview at Radio Disney's Season 4 N.B.T Winner Finale Concert together.
Ad blocker interference detected!
Wikia is a free-to-use site that makes money from advertising. We have a modified experience for viewers using ad blockers

Wikia is not accessible if you've made further modifications. Remove the custom ad blocker rule(s) and the page will load as expected.