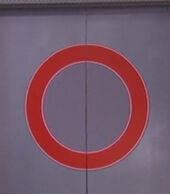 Tasha Technologies is a company that appeared in Parallel Universe. In the Parallel Universe, Tasha Technologies exists and is owned by Tasha Dooley, who is a rich inventor.
In the original dimension, Davenport Industries only exists, and is owned by Donald Davenport.
Davenport Industries' logo has three circles, representing the three bionics, Adam, Bree and Chase. Tasha Technologies' logo has only one circle, probably representing the only bionic in that universe, Leo.
Ad blocker interference detected!
Wikia is a free-to-use site that makes money from advertising. We have a modified experience for viewers using ad blockers

Wikia is not accessible if you've made further modifications. Remove the custom ad blocker rule(s) and the page will load as expected.