Telli (T/yrel & K/elli) is the pairing of Tyrel Jackson Williams and Kelli Berglund. They seem to be really good friends.
Other Names
Tyrelli (Tyr/el + K/elli)
Kellel (Kell/i + Tyr/el)
Tylli (Ty/rel + Ke/lli)
Moments
On Tyrel's 17th birthday, Kelli tweeted: 'Wanna wish @Tyreljwill a very happy 17th birthday! Love ya tj'.
Kelli has posted several photos of him or them together on Instagram.
On FaceBook, Kelli said that Tyrel is a funny guy.
Gallery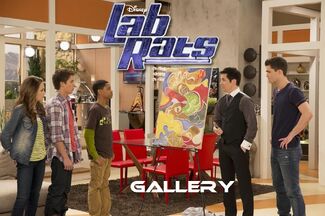 The image gallery for Telli may be viewed here.
Ad blocker interference detected!
Wikia is a free-to-use site that makes money from advertising. We have a modified experience for viewers using ad blockers

Wikia is not accessible if you've made further modifications. Remove the custom ad blocker rule(s) and the page will load as expected.