Other Names
Derry (D/ouglas + T/erry)
Douterry (Dou/glas + Terry)
Touglas (T/erry + D/ouglas)
Dorry (Do/uglas + Te/rry)
Moments
Terry admits she has a crush on Douglas.
They both are knocked out by Krane and fall on top of each other.
Terry is concerned about Douglas and gave him a balloon saying: "Get well, Grandma!"
Douglas is upset when Leo crushes Terry's hand.
Terry held Douglas' arm.
Terry thinks they're going to marry later, because she called Douglas the future uncle of Kerry.
Terry called Douglas 'Romeo'
Terry panicked when someone attacked Douglas and yelled 'Duggles!'
Terry wanted a hug from Douglas.
Douglas wanted to give Terry a hug but changed his mind.
Terry said Douglas is the only one she cares about.
They had a wedding.
Perry was tricked into thinking she was marrying Douglas.
Quotes
Trivia
Terry and Douglas have had at least a few run-ins with the law during their lifetimes.
They both have a sibling whom they don't get along with.
Gallery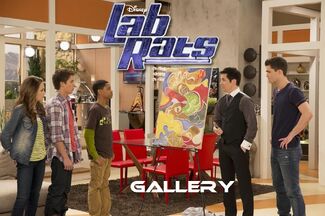 The image gallery for Terglas may be viewed here.
Ad blocker interference detected!
Wikia is a free-to-use site that makes money from advertising. We have a modified experience for viewers using ad blockers

Wikia is not accessible if you've made further modifications. Remove the custom ad blocker rule(s) and the page will load as expected.