Daniel Davenport
The Team is the Davenport family bionic team. It was formed in Rats on a Train, and dissolved in The Vanishing. Donald will create a new team in it's place, an Elite Force.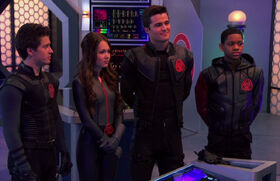 Members
Main
Extended Team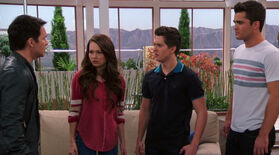 Allies
Contacts
Enemies
Equipment
Jet Wing
Protective Vests
Davenports Jet
Space Suits
Weapons
Thermal Blaster
Mentor Suits
Trivia
The team was disbanded in The Vanishing; Adam and Leo went to oversee the academy, while Bree and Chase worked on Davenport's new team, the Elite Force. It was later revealed that the destruction of Mighty Med was the reason why Donald had no choice about splitting up the team.
The team bears a resemblance to Marvel Comics X-Men, as both groups fight to protect a unaccepting world.
Ad blocker interference detected!
Wikia is a free-to-use site that makes money from advertising. We have a modified experience for viewers using ad blockers

Wikia is not accessible if you've made further modifications. Remove the custom ad blocker rule(s) and the page will load as expected.